Our company at a glance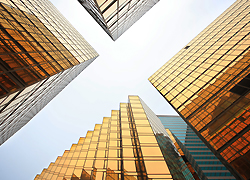 Narain Homes also known as The GeeKay – Gurnarain Jagatnarain & Co group – and was founded in 1942. We were the first pioneers in Cinema Exhibition and Film Distribution in north India. The business grew rapidly and eventually owned and managed a chain of cinema halls and theaters in Delhi, Kanpur and Lucknow. In 1980, our Real estate facility management experience helped us venture into construction and today it is one of our main focuses.
In 2016 G K Narain group was branded as Narain Homes. It now includes Computer Aided Designing (CAD) , Building Information Modeling (BIM), project management software and processes as the primary management tools for construction projects.
Through years of building smiles and cementing relationships, Narain Homes excelled in its desire to be the best in its field. Despite following new technology it has remembered its roots: all our constructions are carefully planned while considering "Vastu Veda".
Driven by the values of dedication, quality, and professionalism, Narain Homes has one motto: 'We sell what we would own ourselves".
Our vision is to grow this enterprise to better serve our clients, vendors and our employees. Narain Homes emphasizes customer satisfaction, technical excellence, employee leadership and organizational growth, and these have produced unprecedented sales and growth in a competitive environment.
the best of professionals
Ritesh tandon the new addition to the company heads the execution...